14 September 2021
Sunstate Sand Bundaberg is pleased to announce our new pool render products.
Creating the Dream! Luxuriate in a Sunstate Sands rendered pool this summer!
Enjoy the lifestyle you've always dreamt of with a Sunstate Sands rendered pool. Whether you're building from scratch, or renovating, a shimmering Sunstate Sands render transforms and adds value to your home.
Don't be fooled by its silky smooth surface – this is a render, designed with durability and easy maintenance in mind.
Choose from our exclusive selection of thirteen exquisite colours and be the envy of your neighbours. Each colour is carefully blended before bagging to ensure consistency throughout.
Bring the resort to your home and experience the Sunstate Sands difference today!
Sunstate Sands Pool Render – Colour Range
Natural
Natural Coarse
Crystal
Azure
Marine
Ebony
Sapphire
Ice Glacier
Galaxy
Calypso Blue
Arctic
Pacific Blue
Golden Beach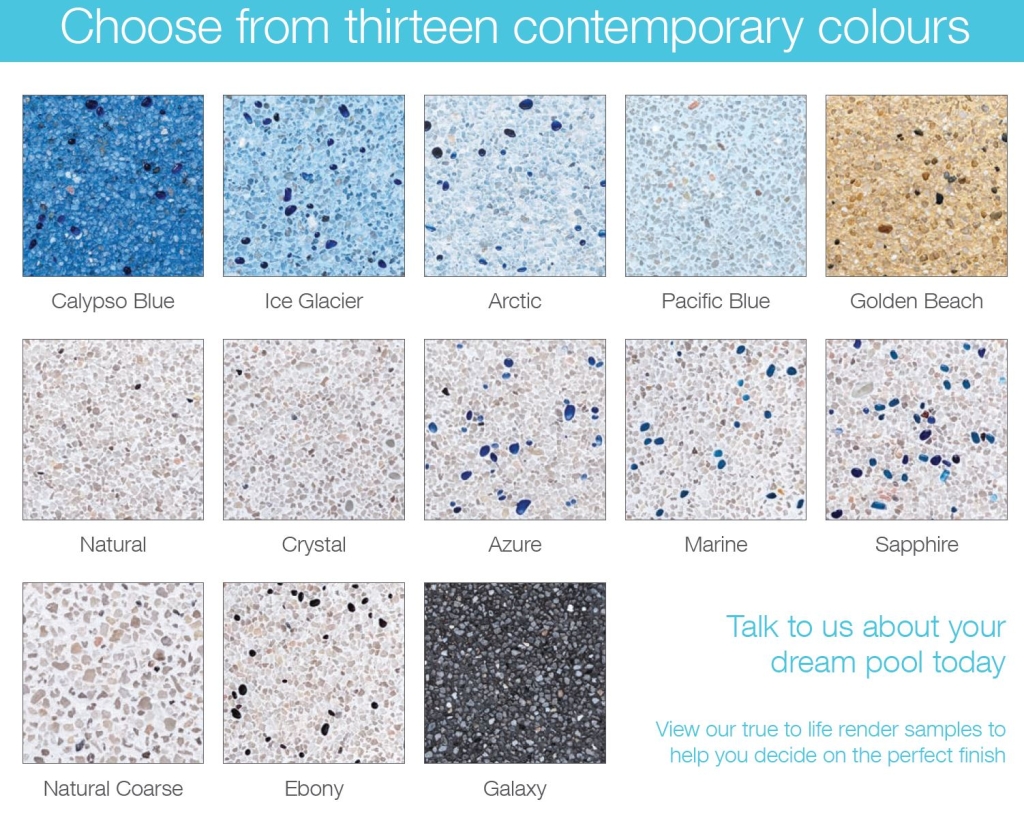 Colours and finishes depicted in this brochure may vary from the actual product due to digital and printing limitations. We recommend viewing a true to life sample of the full colour range before making your selection. Pool colour intensity will also vary depending on ambient light, surrounding colours and water depth.
Sunstate Sands Pool Render Highlights
Natural glow
Silky Smooth
Easy to maintain
Extremely durable
Cost effective
Enhances and adds value.
Talk to us about your dream pool today!
Click this link below to download the Sunstate Sands Bundaberg Pool Render Customer Information Flyer or for further information on our Pool Render Range or other products we supply, please click here to contact us.
Sunstate Sands Pool Render – Customer e Brochure Nov 2023
Proudly manufactured and distributed by Sunstate Sands Bundaberg, Queensland Australia.
Pool render at times may also be referenced using terms like, pool interiors, pool plaster, pool finishes.