The Sunstate Sands Bundaberg Silica Sand Mine product at Coonarr, is unusual in that the mine can deliver material from below 250 microns up to 5mm. The company has graded the resource into three major products, which in fact occur in naturally graded layers commencing with superfine at the top and finishing with coarse on the bottom.
Competitive Advantage
The resource delivers some sustainable competitive advantages.
The inherent particle size gradations coupled with the purity of chemical composition.
Particle size gradation allows both separation into a number of closely defined particle size ranges or blending to create a size range for specific applications.
Product differentiation resulting from chemical and physical properties enables penetration into several market segments.
The volume and type of sand allows the company to compete in both low and high value markets
Chemical Composition
The product is white with some organic surface staining of material from the lower levels of the mine. A number of analyses have been made by Australian Laboratory Services (a NATA registered Laboratory) and these provide data showing silicon dioxide at about 99.8% of the sand, with traces of aluminium oxide and iron oxide. There is no indication that contaminants such as shell or coral sand is present as no calcium, magnesium, potassium and sodium have been detected. This indicates that the Sunstate Sands Bundaberg product is very pure product by international standards and coupled with the size distribution, contributes to a high level of differentiation.
Typical Chemical Analysis
Shown below is a typical chemical analysis which is provided as a guide only.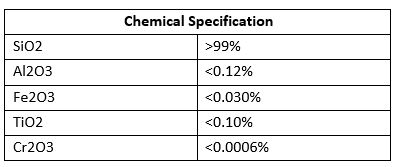 Download a copy of the Chemical Specification Sheet: GS-BW Silica Sand Specification Sheet
Dried Coarse Sand Grading's
 C3
The 3mm pebble is hard to come by these days. As a result all our 3mm product is currently supplied to the swimming pool market in NSW and North Queensland and is used as a pebble finish in concrete pools. To view our full range of Sunstate Sands Pool Render Products, which are proudly manufactured & distributed by Sunstate Sands Bundaberg, Queensland Australia. Click here.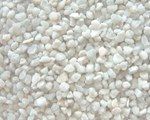 C2 
There are cheaper alternatives on the market, however they do not compare to the quality of our Pool Blend. Like the 3mm this grading is highly sort after and predominately used in the swimming pool industry for pools requiring a smoother pebble finish.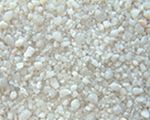 C1 – Filtration Sand
There are two main uses for this product grading. Firstly it has been screened to provide optimum filtering capacity for use in domestic swimming pool sand filters. Secondly the grading is used to achieve a smooth rendered swimming pool finish as an alternative to a coarser pebble finish.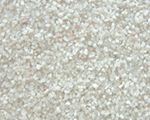 Dried Fine Sand Grading's
F16 / F14 / F12 / 
Sunstate Sands Bundaberg developed four unique Grading's; For use as fillers in products like epoxy flooring and adhesives, grouts, gap sand in paving, textured wall coatings and as filter media in projects like the Mackay Water Recycling Plant .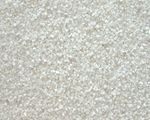 F8
Another top quality grading developed by Sunstate Sands. This grading is used in textured wall coatings and construction products such as grouts and adhesives, in epoxy flooring, and filler in dry mixed products.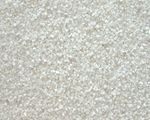 F6 – Foundry Sand
This is one of the best foundry sands available on the market due to the cleanliness and consistency of the grading. This grading is stored in bulk silos for tanker or tipper distribution and is also available in 20kg and bulk bag packaging.  It is used in many other applications outside of the foundry industry including epoxy flooring.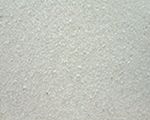 F4 / SF2
This grading is very accurate due to the process required to produce it. The grading is mainly used as fillers in epoxy flooring, non slip paints, adhesives, grouts, and sound proofing around generators. it has also been used as water filter medium at a power station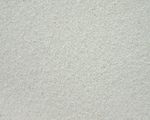 Washed Only Sand Grading's
Medium Sand – Washed Only
This washed only product is supplied to sand companies who further process it for use in various manufactured products such as premixed concrete. The grading is also supplied in bulk for use in landscaping, sports surfaces, block manufacturing, and golf course bunkers.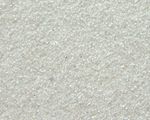 Superfine's Washed Only
Superfine sand is unique in that it holds water for longer periods than other sand grading's and has a tendency to clump together when wet. This is why it is suitable for use in the manufacturing of concrete blocks and pavers where coarser sand particles need to be bound in the process.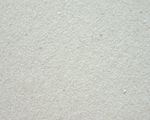 Note. Product grading colour's and grain sizes depicted on this page are used for display purposes only. Specifications may change from time to time due to the changing nature of the deposit and is tested at each level of production as part of our basic quality procedures.
Blends for Cert Softball Sand, Bunker Sand, Bio Retention Filtration Media.
We Supply To
Sunstate Sands Resellers – Based in Brisbane & Sydney

Sunstate Sands Bundaberg sands can be purchased by the bag or pallet through our resellers. A Wide Variety of Manufacturers

Sands from Sunstate Sands are  used in many different manufacturing applications. Various Companies & Contractors

Full truckload deliveries can be made direct to any business or job site.
Material Safety Data Sheet.
Click here to download a copy of Sunstate Sands Bundaberg Material Safety Data Sheet.